Marcel Tinazzi
Marcel Tinazzi became part of the history of cycling on 26 June 1977, at the age of 23, by winning the French National Championship Road Race.
Marcel had only recently turned pro when, on that Sunday in June, he sneaked in among the favourites and won the final sprint that would change his life for ever.
The French championship is one of the most prestigious races in the world, as France has always played a major role in this sport. In fact, the day before the race won by Marcel, all bets were on French legend Bernard Hinault to win. Hinault would win the French Championship a year later, in 1978, and come second twice, in 1979 and in 1980.
Marcel was born in Algeria, on 23 November 1953, and grew up in Marseille, France. As a child, he read about the achievements of his professional cyclist uncle, Giorgio Tinazzi, on the Italian newspapers.
His initial years in the sport were not promising, but his commitment and great passion for cycling made him a champion allowing him to win approximately 50 amateur races.
On 2 January 1977, he joined the Belgian team led by Jean de Gribaldy, Flandria-Velda. During his career his team mates included the famous Irish cyclist Sean Kelly and Freddy Maertens, who are still good friends of Marcel.
Marcel and the Tour
The Tour de France is the dream of all cyclists. Marcel is among those who have been lucky enough to take part in three editions: in 1978, 1981 and 1982.
A 13th place, obtained in 1981, is Marcel's best result in the most famous stage bicycle race in the world. However, Tinazzi left his mark thanks to an event that would change the history of cycling for good.
Marcel started what would be his last Tour de France. During one of the first stages he suffered a serious fall while following captain Sean Kelly in action. He fractured his scaphoid, got up and finished the stage. He was taken to hospital where cast was applied to his wrist and the next day he set off to continue the Tour. That day, luckily, the individual time trial was suspended, giving Marcel the time to recuperate and adapt the cast in order to be able to grip the handlebars properly.
Bernard Hinault, who that year would win his fourth Tour de France, said to Marcel: "My friend, you won't get to the end of the stage today", Marcel replied: "I bet you a box of champagne that I will get to Paris".
And so he did. Marcel finished his third and last Tour de France in 43rd place.
His determination and courage were stronger than his pain and suffering; his ability to face difficulty defined the Tour of 1982.
Not being able to wear a standard cyclist jersey, with a short zip, Marcel asked the producer to make him a jersey with a full-length zip, in order to put his cast wrist through the sleeve first and then zip it up. This was the first time in the history of cycling that a racer wore a jersey with a full-length zip, something very common nowadays.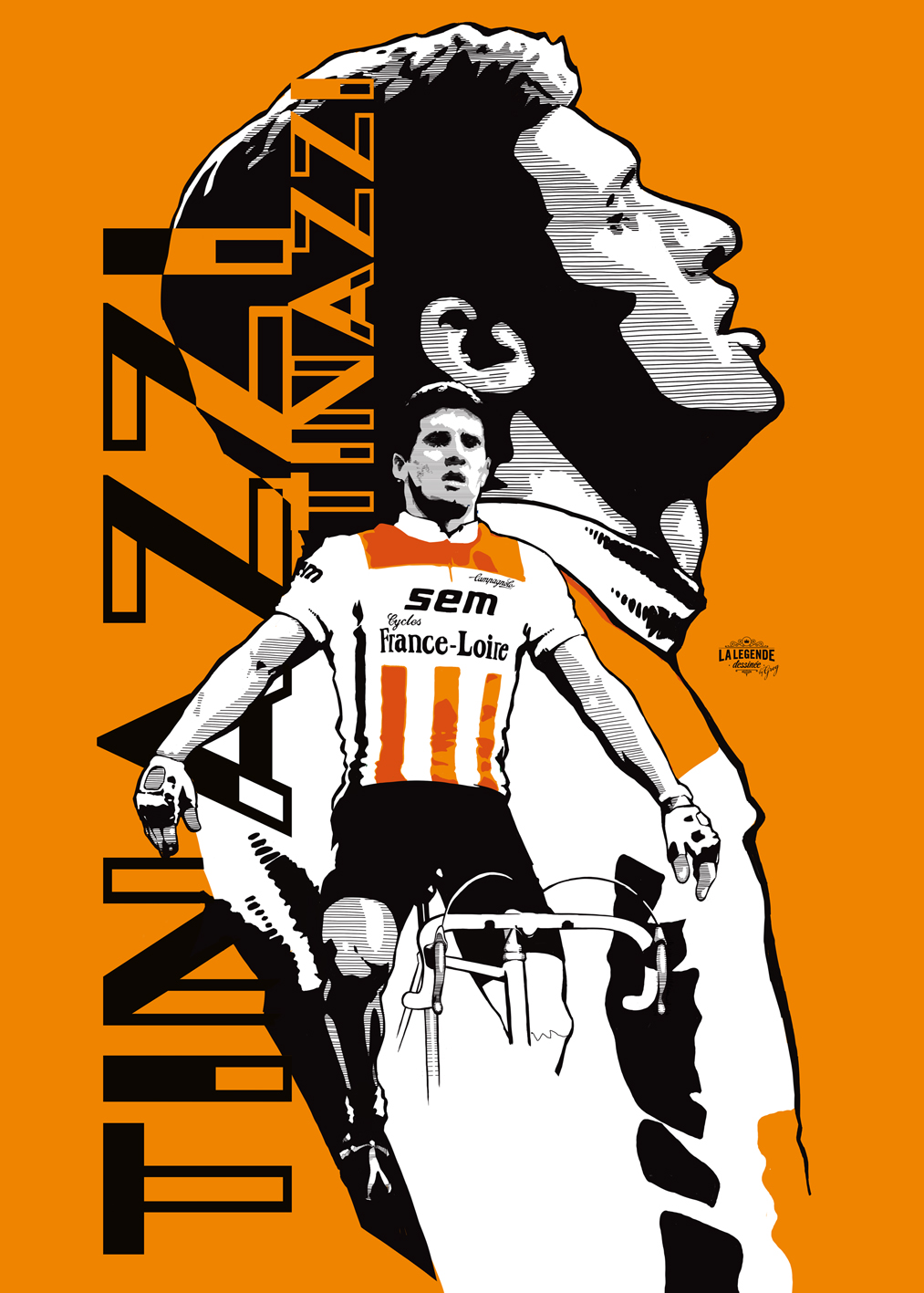 MSTina
In 1986, after retiring from racing, Marcel's passion for making bicycle riders' life easier led him to found MSTina, a company that produces top quality cycling wear and more. MSTina team's passion for sports led to successfully explore other disciplines, such as triathlon and running.
Marcel still has lots of friends in the world of cycling and sport in general. In occasion of the penultimate stage of the 2017 Tour de France, the individual time trial in Marseille, his town celebrated the 40th anniversary of his French National Championships victory.